Webinar: Teaching in Higher Education: How to Make Lessons Engaging and Inclusive
Creating an engaging and safe classroom environment is something all educators try to strive for. A 2018 Gallup Poll found that 29% of students were not engaged in learning and 24% are actively disengaged.1 According to the International Journal of Educational Technology in Higher Education, "Student engagement has been linked to improved achievement, persistence and retention, with disengagement having a profound effect on student learning outcomes and cognitive development."2

While student engagement is a top priority in education, nurturing a productive discussion space is quite the challenge, especially with online education and topics of sensitive nature. Student engagement can be negatively impacted by a lack of connection to the material taught and their own negative emotions which impact memory retention and recall. Anxiety and depression for example, can impair academic performance and interfere with how the brain encodes information.3 A survey from the Association for University and College Counseling Center Directors found that almost 42% of college students were affected by anxiety and 36% by depression.4 In order to better engage with students, educators must first understand the neuroscience of learning and how to utilize the concept of plasticity for impactful learning.5

On Tuesday, September 19, from 2-3 p.m. ET, join Felicia Porrazza, MDA, RDN, LDN, CPT, NBC-HWC for a webinar that will discuss key skills educators can develop including active listening, empathy, and compassion. Felicia will also provide educators with strategies on how to create a safe learning environment that honors diversity.
Learning Objectives
After completing this continuing education activity, health care professionals and clinicians will be better able to:
Describe the value of building community in a classroom environment.

Implement teaching practices to create a safe and engaging classroom environment.

Explain the concept of neuroplasticity and how this relates to student learning.

Develop engaging lesson plans that are rooted in the neuroscience of learning.

Implement effective responses to student disclosures with appropriate resources and discourse.
1. Hodges, T. (2018, October 25). School engagement is more than just talk. Gallup. https://www.gallup.com/education/244022/school-engagement-talk.aspx.
2. Bond, M., Buntins, K., Bedenlier, S., Zawacki-Richter, O., & Kerres, M. (2020). Mapping research in student engagement and educational technology in higher education: a systematic evidence map. International Journal of Educational Technology in Higher Education, 17(1). https://doi.org/10.1186/s41239-019-0176-8
3. Lesser, B. (2023, June 3). How depression affects learning. Dualdiagnosis.org; Foundations Recovery Network. https://dualdiagnosis.org/how-depression-affects-learning/
4. American Psychological Association. (2013, June 1). College students' mental health is a growing concern, survey finds. Monitor on Psychology,  44(6). https://www.apa.org/monitor/2013/06/college-students
5. Bernard, S. (2010, December 1). Neuroplasticity: Learning physically changes the brain. Edutopia; George Lucas Educational Foundation. https://www.edutopia.org/neuroscience-brain-based-learning-neuroplasticity
Felicia Po
rrazza, MDA, RDN, LDN, CPT, NBC-HWC, is an Assistant Professor and health coach coordinator at Bucks County Community College teaching nutrition and health coaching. Outside of teaching at the College, Felicia is also the owner and Registered Dietitian behind Porrazza Nutrition, LLC. She is a Registered Dietitian, an ACSM Certified Personal Trainer and National Board Certified Health and Wellness Coach with a Masters Degree in Dietetics Administration. Within her private practice, Porrazza Nutrition, LLC, she works one-on-one with clients to create realistic wellness solutions that will build a foundation of healthy eating and exercise habits. Felicia started My Dietitian Journey back in 2013 to share her experience with others in the hopes of demystifying the field of dietetics. Felicia is currently a mentor for fellow dietitians starting their own private practice and a dietetic internship preceptor for RDs-to-be.
The faculty and planners for this educational activity have no relevant financial relationship(s) with ineligible companies to disclose. An "ineligible company" includes any entity whose primary business is producing, marketing, selling, re-selling, or distributing healthcare products used by or on patients.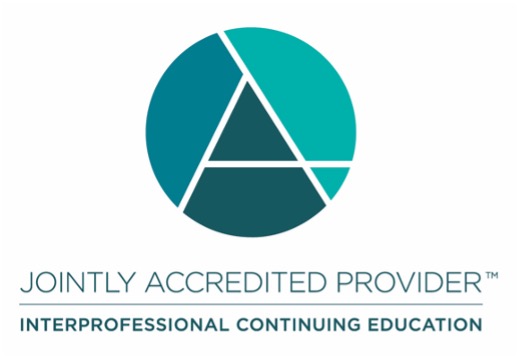 In support of improving patient care, Great Valley Publishing Company is jointly accredited by the Accreditation Council for Continuing Medical Education (ACCME), the Accreditation Council for Pharmacy Education (ACPE), and the American Nurses Credentialing Center (ANCC), to provide continuing education for the healthcare team.
This activity will also award credit for dietetics (CDR CPEU).
RDs and DTRs are to select activity type 102 in their Activity Log. Sphere and Competency selection is at the learner's discretion.
Required Hardware/software
Ensure your browser's cookies are enabled in order for the webinar software to function properly. Please add "ce@gvpub.com" to your email provider's safe list. Otherwise, login instructions for this event may be caught in your spam/junk folder.